300W Pure Sine Wave Power Inverter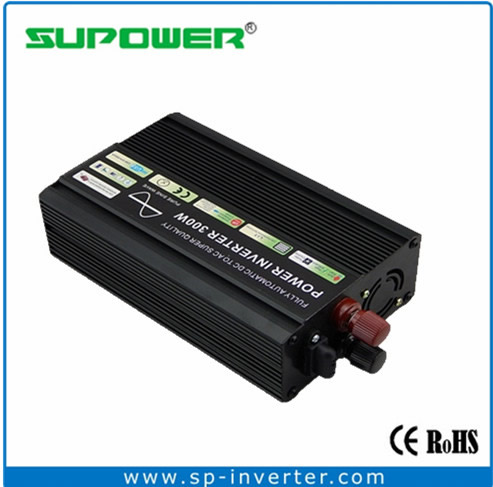 Product Description
Product Name: 300W Pure Sine Wave Power Inverter
Output socket type (optional):

Features :
·

Digital microprocessor design.
·

Short circuit alarm and protection
·

Overload alarm and protection
·

Reverse polarity protection
·

Intelligent over temperature alarm and shutdown
·

High and low battery voltage alarm and shutdown
·

Intelligent disperses heat system
·

High surge capacity for starting demanding loads
·

Stable output voltage and frequency
·

Low no load current draw
·

Advanced SMT technology
Scope of Application :
Computers, medical instruments, cash registers, TVs, DVD players, audio equipment, fax machines, limousines, buses, RVs, air-pumps, various types of light duty motors, etc.
Application Place:
1 In-car or on-boat devices series: military vehicle, police cars, medical ambulance, ships, traffic lights, and etc.
2 Industry equipments series: solar energy, wind power, gas discharge lamp and etc.
3 Office area: Computer, printer, copier, scanner, digital camera and etc.
4 Kitchen utensils series: Micro-wave oven, induction cooker,refrigerator, and etc.
5 House appliance devices: Electric fans, vacuum cleaner, AC, lighting lamps, and etc.
6 Power tool series: electric saw, drilling machine, punching machines, air compressors, and etc.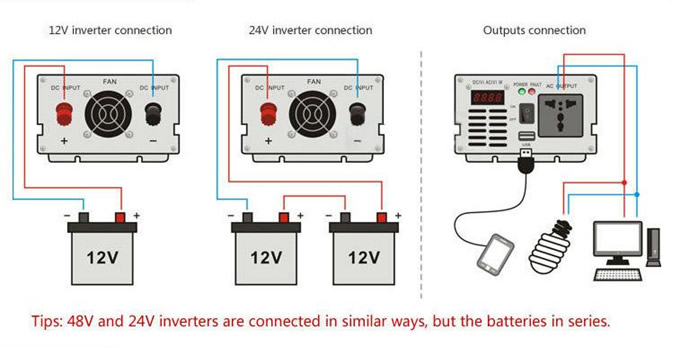 Parameter:
Model

SPP300-24

SPP300-36

SPP300-48

Output

100V / 110V / 115V / 120V / 200V/ 220V / 230V / 240V to be selected

Total Harmonic Distortion

Input

Battery Voltage
Selected

Protection

Intelligent Design Heat Auto Control

Fan Start : 42℃ ± 3 , Fan Stop : 38℃± 3

High Temperature Shut Down : 70℃±3 , Restart Output : 55℃±3

Mechanical

180+25(D) x 112 (W) x 58 (H)