100W Mini Car Inverter with USB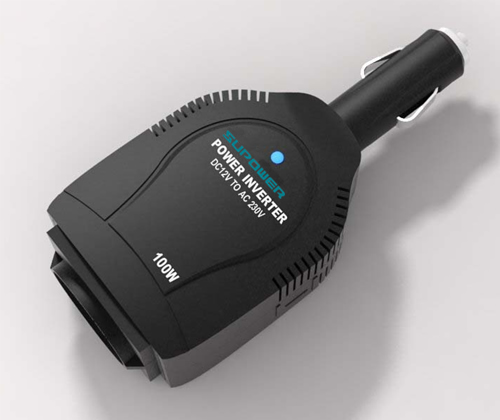 Item no.: SPM1002U
SUPOWER mini car inverter convert 12/24V DC into 100-120V/220-240V AC, Only simply plug your inverter into the cigarette lighter socket from the console in your vehicle then get power for your electronic devices such as laptops, DC players, phone chargers etc. USB charging port offers an additional choice for user. It can charge for digital equipments.
1.
Small in size , light in weight and potable
2.
Easy to use and high efficiency
4.
Green LED for indicates the power on
5.
Input & output isolation
6.
Muti-protection function
7.
USB output port: 5V500mA ( optional)
1.
Low voltage protection
2.
Over voltage protection
4.
Over temperature protection
5.
Short circuit protection
Optional output Socket types: